Low Alcohol Old Speckled Hen
A refreshing low alcohol beer brewed with fine ingredients to deliver taste and aroma evocative of the nation's favourite premium ale, with 54% fewer calories. Shop the full Old Speckled Hen range here
500ml bottles 
alc. 0.5% vol.
Aroma:  Malty, Toffee, Lightly Roasted
Taste:  Abundance of malts and light toffee character
Malt:  Pale, Crystal
Hops:  Challenger, Pilgrim, First Gold, Goldings 
Perfect with: tasteful, quality British foods, premium pies, gravies, sausages and weekend BBQ's. Works perfectly with Sticky Toffee Pudding too!
Additional Notes:  Crafted by the master brewer of 'Old Speckled Hen' this refreshing low alcohol beer is brewed with fine ingredients to deliver taste and aroma evocative of the nation's favourite premium ale but with 54% fewer calories.
Old Speckled Hen is rather popular with ale drinkers up and down the country, in fact it's the no. 1 premium ale in the UK, and if you've seen some of the ales our country produces, you'll know we're in good company!
The great British ale was first brewed to commemorate the 50th anniversary of the MG car factory in Abingdon, Oxfordshire. It was even named after the factory's test car which was once spattered in paint to try a new paint concept. The concept didn't quite catch on, but the car became known as the "Owld Speckl'd Un". The eagle-eyed might even see the resemblance between MG's logo and the Old Speckled Hen label! You may now associate it with our mascot, Henry, who can often be seen out and about around the country, telling his jokes and showing off our particularly splendid pint glass…
More than 40 years on, this unique and distinctive ale continues to be a finely balanced beer with a distinctive rich, toffee-malt taste and fruity aroma.
DELIVERY TO YOUR DOOR
We aim to dispatch your items within 1-2 working days, so your order is with you as soon as possible!
FREE SHIPPING AT £60
Spend £60 or more and you will qualify for free shipping to mainland UK (charges apply to remote locations).
AWARD WINNING BEERS
We stock a wide range of beers of all different styles, so we're sure we have a beer to tantalise your tastebuds!
Customer Reviews
Write a Review
Ask a Question
01/15/2022
Jean Bye jeanbye95@gmail.com

United Kingdom
Low Alcohol that's brilliant
Tasty, would not know it's low alcohol. Very pleasant drink
12/16/2021
James O.

United Kingdom
GK OSH
I would have to say that the item is of great flavour and slid down Red Lane easily. The ease of ordering and delivery make the purchase of the low alcohol beer a pleasure!
12/10/2021
Philip M.

United Kingdom
It is really old speckled hen!
The medication I am on prevents me from consuming alcohol. I remember old speckled hen being my favourite ale in better days. Thank you for producing this low alcohol version, so good it's as I remember the full alcohol version. Well done!
12/07/2021
Claire M.

United Kingdom
Low alcohol old speckled hen
Brought this for my husband and he really enjoys it
12/06/2021
Stephen K.

United Kingdom
Best Tasting Low Alcohol Beer
Old Speckled Hen Low Alcohol is the best Tasting Beer I have tried and I've sank a few different options. There is no difference in taste between Old Speckled Hen and the Low Alcohol option
12/06/2021
paul h.

United Kingdom
Order complet
Delivered in good packaging promptly. Lovely beer low alcohol OSH
12/01/2021
Harold D.

United Kingdom
Old speckled hen low alcohol
I love ❤️ it tastes very good! The best low alcohol I've tasted
11/25/2021
michael w.

United Kingdom
Really good excellent product and service
11/20/2021
Julian

United Kingdom
Reasonable low alcohol beer.
I have struggled to find a low alcohol beer which is preferable to the real thing but this has a reasonable taste.
11/18/2021
Mick D.

United Kingdom
Low alcohol options
Having tried and being disappointed with numerous low alcohol lagers and beers, this 'Old Speckled Hen' (affectionately named 'Blue') has proved to be very popular with the drivers in our club. The ordering process and delivery from the Greene King shop, was easy and convenient.
11/11/2021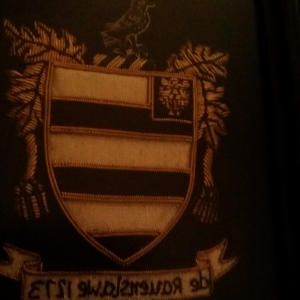 TR
Tony R.

United Kingdom
A treat
Not many low alcohol beers hit the spot but OSH does...
11/09/2021
Vicki W.

United Kingdom
Low alcohol speckl d hen
This is a fantastic drink tastes lovely I have 3 bottles every night , thanks to greene king for an excellent service and fast delivery
11/04/2021
Martin E.

United Kingdom
Old Speckled Hen Low Alcohol EXCELLENT!
This low alcohol version of the Greene King classic is without doubt the finest low alcohol beer on the market. Unlike other low alcohol beers it actually tastes like a good beer and not just a fizzy malt drink; somehow Greene King have been able to maintain its distinctive heritage flavours and notes. For those of us who like to maintain a bit of alcohol in their beer try blending it with the regular Old Speckled Hen or other Greene King ale to suit your pallet.
11/03/2021
CAROLE A.

United Kingdom
Great product and swift delivery
great product and swift delivery
11/01/2021
Stuart S.

United Kingdom
Great
This tastes exactly like the real thing , superb
11/01/2021
Kathleen A.

United Kingdom
Old speckled hen low alcohol
My disabled husband loves this drink and its so good to be able to buy direct with such a quick delivery service. Difficult to buy locally as most supermarkets don't stock very much if any. Thank you very much.